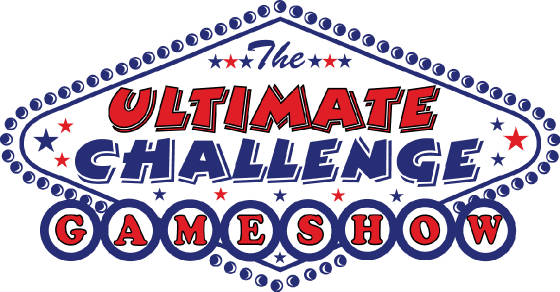 Game Show Attractions is your corporate resource for fun, interactive game show productions. We truly understand the needs of our corporate clients and are committed to providing the proper entertainment and presentations most appropriately suited to be a featured highlight of your next event.

The ultimate tool for audience motivation, training and education, and interactive entertainment.
THE ULTIMATE MARKETING TOOL

THE ULTIMATE TRAINING TOOL

THE ULTIMATE TEAM BUILDING TOOL

THE ULTIMATE TRADE SHOW TOOL

THE ULTIMATE INTERACTIVE ENTERTAINMENT
The Ultimate Challenge Game Show is excellent for a variety of corpoate events including sales meetings, training events, trade shows, holiday and employee events and celebrations, award banquets, marketing campaigns, product launches, promotions, media events, in-store events, regional or national press tours, and many other corporate applications and events.
Training Team Building Product & Knowledge Review
Incentive Events Marketing Entertainment Media Events


Our game shows are an excellent way to energize your next meeting, promote your corporate message, or increase your team's knowledge of your company or product line.

Our professional game show productions may also include customization of categories and game play trivia questions & challenges to allow you to receive the most effective results from our presentations. These categories can include Company History, Product Features & Benefits, Fun Facts, Team Product Knowledge, Frequently Asked Questions, and more.

The Ultimate Challenge Game Show highlights interactive fun while reinforcing your conference goals, message or meeting theme. Create knowledge, awareness and team spirit for maximum impact and results.

These are just some of the clients who have enjoyed our professional entertainers and presenters...