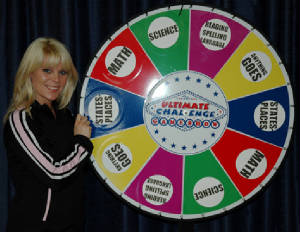 The Ultimate Challenge Game Show also offers an excellent source of additional income revenue from rental venues and banquet facilities on open dates, while offering a fun-filled event of laughter and entertainment for your members or the community.
Another great benefit of The Ultimate Challenge Game Show is the ability to host our shows on a return basis, with the ability to grow and add shows as your audience, reputation and profits grow. We work directly with your staff to show you how to best utilize the many benefits of our performances, how to create return customers that will not only keep coming back, but will want to bring family, friends and new customers each time they return. The Ultimate Challenge Game Show also brings in new customers and allows you the opportunity to convert them into regular return customers. Game Shows have one of the largest demographic appeals of all forms of live entertainment, from kids to senior citizens, making this perfect for an event open to families or the entire community.
We show you how to properly and cost-effectively host, promote and produce The Ultimate Challenge Game Show shows for maximum results. We provide posters, table tents and additional promotional materials to help you properly promote our event at your venue. We assist in educating and training your staff to properly approach, promote and work with our production to generate the most profits for your venue, while enhancing the format of our performance. The Ultimate Challenge Game Show will help you to create loyal return customers for our performances. Your customers will want to hear about upcoming Ultimate Challenge Game Show events and other specials and promotions, and most of all will promote your venue by word of mouth to everyone they know, generating a buzz throughout your entire community. No other form of live entertainment offers so many benefits.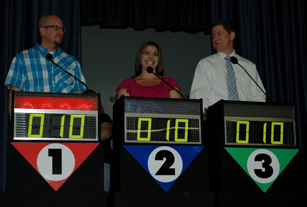 The Ultimate Challenge Game Show has pricing options to accommodate most serious clubs, associations and organizations. We make it easier than ever to separate yourself from the competition. The more established you become in your area for hosting our events, the more benefits and opportunities will exist and be created. Be sure to ask about our first time Introductory Offer.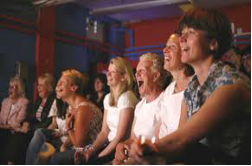 The Ultimate Challenge Game Show is excellent for Fundraisers, Membership Drives, Open Houses, Holiday Events, amily Events or for your sponsored community events at local Fairs, Festivals and Celebrations. Our performances can also be combined with your existing events and offerings to allow for maximum impact and profits.

As many Fraternal Organizations and Social Clubs have discovered, The Ultimate Challenge Game Show easily becomes a must-see event, brings audiences back time after time, allowing our performances to quickly become one of your most anticipated and talked about events. The Ultimate Challenge Game Show is fun to watch, but even more fun for those than choose to participate in the interactive fun.
Contact us today to learn more about how you can bring The Ultimate Challenge Game Show to your club or organization, and how you can become a hot spot in town for comedy, laughter and fun for audiences of all ages and demographics. Let The Ultimate Challenge Game Show work for you today!