Events such as Prom, Homecoming, Spirit Week Events & Rallies, Senior Celebrations & Events, All-Night Lock-In Events, Post-Prom, and probably the most important, Grad Nights/Project Graduation Events have evolved into very significant and memorable events. For many students, these have surpassed the longtime standard events as the main events of their school years. It's no longer required at these events to have a date or to be part of the "in" crowd. These events are celebrations for everyone.
The truth of the matter is that many of these events were created as "safe and sober" celebrations to prevent students from seeking other outside or private means of celebrating in less favorable environments in which inappropriate and often illegal, and in some cases dangerous activities may result or occur.
These events are becoming staples of today's middle and high school years, but...
Just Having These Type Of Events Is Not Enough, They Have To Be Great & Offer Fantastic Appeal
The key to these events is the entertainment and attractions you choose. Planning committees quickly understand that the entertainment and attractions can make or break the success of these events. They also realize that the entertainment and attractions must be fun, entertaining to both watch and participate in, and most of all include interactive, audience participation. One of the most common realizations by planning committees is that poor attractions or typical or bad entertainment can ruin the entire event.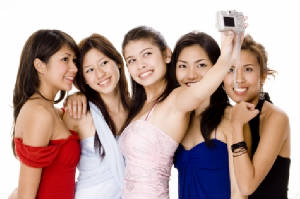 The entertainment you choose will singly determine your event's overall appeal and success. The entertainment and activities you select must attract and keep your students attention or they'll easily become bored and choose to leave or possibly participate in other forms of celebrating.
Many parent and planning committees have realized the many features, benefits and universal mass-appeal of hosting The Ultimate Challenge Game Show as a featured performance at these events.

The Ultimate Challenge Game Show

offers all of the necessary and most important elements to success at these types of events - 100% audience participation, fun and exciting game format, fun for both males and females, multiple round of fast-paced action to gain and maintain their interests for the duration of the performance, and most of all - your students will become the stars of the show!
We are proud to have been a leader in these supervised celebrations since their conception, working directly with M.A.D.D. (Mother's Against Drunk Driving) who originally founded the "safe and sober" celebrations. Simply put, we truly understand these events and what it takes to create successful celebrations for these most memorable school events.
Let The Ultimate Challenge Game Show Be One Of The Highlights To Your Next Student Event!