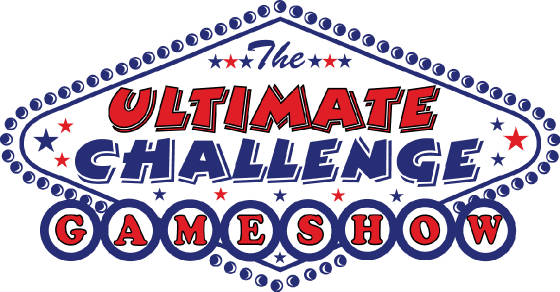 Game Play Formats Available For Kids, Teens, Adults And The Entire Family



The Ultimate Challenge Game Show brings all of the fun and excitement of a live television game show to your fair, festival or theme park stage. Audience members become the true stars of the show as onstage

contestants. Featuring multiple rounds of game play including trivia and physical challenges for points, prizes or titles.

The Ultimate Challenge Game Show is also a great way to include special guests, VIPs, local celebrities and media personalities to participate as contestants, assistants, or teammates for the physical challenges.

Adaptable formats for individual, team or family play.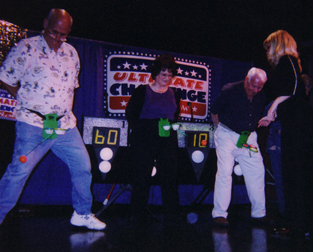 The Ultimate Challenge Game Show is a highly sponsorable event. Sponsors love The Ultimate Challenge Game Show due to its universal family appeal, while being an excellent way to increase visibility, create product recognition, and product distribution as prize giveaways during our performances.


Kids

Teens
Adults
Seniors

Families
VIPs & Celebrities

Live

Game Show Fun

For The Entire

Family!

The Ultimate Challenge Game Show is also an excellent way to allow community businesses, clubs, vendors or merchants to become directly involved gaining affiliate recognition by providing prizes, gift certificates, tickets/passes, and of course "lovely parting gifts" throughout our performances.


100% Audience Participation
Fun & Hilarious Comedy Format

Fast-Paced Action
Universal Family Appeal

True Crowd Pleaser




The Ultimate Challenge Game Show

Is Excellent As A Stand Alone Feature Performance(s) Or As Part Of A Lineup